It was an amazing night of supporting our local organizations, installing our newest members and swearing in the 2016 Board of Directors!
The organizations that attended the dinner were: (Pictured below with 2015 President Audra Ames)
Sallie House
Molly's Adopt a Sailor
Pinellas Education Foundation
BabyCycle
Women on the Way
Callee's Bikes for Buddies
St. Pete Free Clinic
Fisher House
Doorways student
Each organization representative gave a short presentation on some of the latest and greatest highlights about what they are accomplishing.  It is always a pleasure to hear about the good they do within our community.
Our year end donations went to over 40 organizations which included the ones listed above and also include Clothes to Kids, Morean Arts Center, Tampa Bay Watch, St. Petersburg Juniorettes, Christmas Toy Shop, Operation Christmas Child and Ronald McDonald House.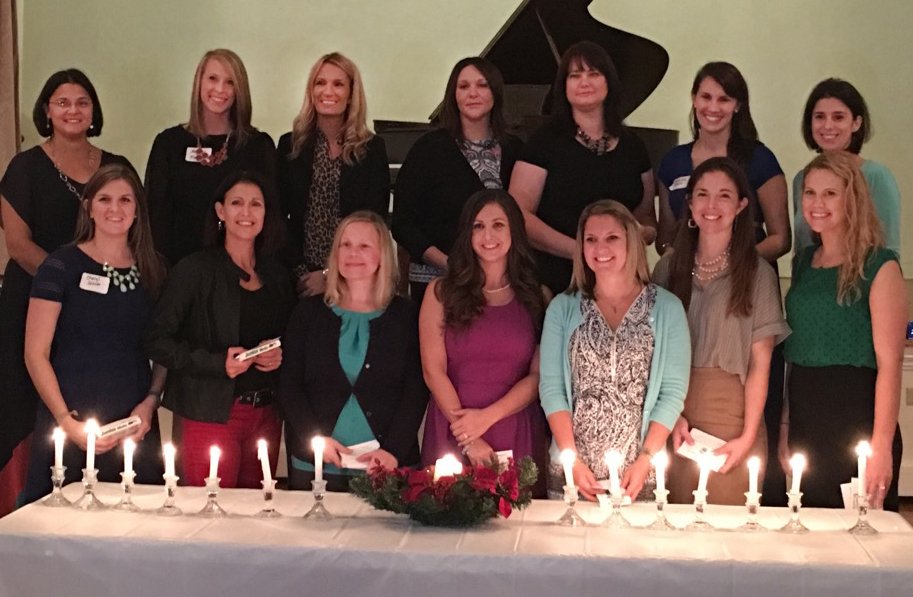 SPJWC is very excited to have installed 17 new members this year!  We are looking forward to all the wonderful qualities you will add to our club. (Pictured above 14 of the 17)
The newly appointed 2016 Board of Directors.
A big thank you to our lovely Juniorettes for serving dinner tonight!